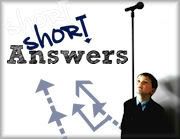 How will you stay healthy this winter?
Kennedy: By staying in my house and not going outside.
Me: But how will you get to school?
Kennedy: You can just drive me.
Me: But you will have to go outside.
Kennedy: I can just put a jacket on.
How do you spell CD?
Kennedy: C and O.
Me: Not quite.
Kennedy: How? Tell me in my ear mom. FIrst there is a C. And then what? And then....S?
Me: Nope.
Kennedy: Ummm..... N.
Me: Nope.
Kennedy: Ummm.....Is it P?
Me: C D.
Kennedy: D! and then R?

If you found a wallet full of money in your yard, what would you do with it?
Kennedy: I would put it in my penny bank.
Me: But that's not your money is it?
Kennedy: What? What isn't my money?
Me: If we just found it in our yard.
Kennedy: It wouldn't be our money, mama?
Me: I don't know...how would it become ours?
Kennedy: I don't know. We could just keep it.
Me: What if someone lost it and they were sad?
Kennedy: We could give it back to them. And what if there was one of our grandpa's and they had a wallet adn they put it right there and they went inside to go home and they forgot it? And then we wouldn't know that. That. That they left their wallet...and.... if we were mean we would take their wallet out of our yard and then we would keep it.
How do you sweat when you're hot?
Kennedy: You just go outside when its cold. You can get whatever is cold and put it over you. You could get anything cold.
Me: But how does the sweat get there?
Kennedy: Well if it is sunny at your house and you went outside and you were really hot and then you needed to go into your classroom and it was recess but Ms Jenny didn't call me but Ms Jenny didn't call um....um....me....um....then you would ask me Jenny if I could go and then she would say yes or no.
If you were a superhero, what would your name be?
Kennedy: Kennedy. Just Kennedy!
Me: I love it!
How many stars are in the sky?
Kennedy: One hundred.
***************


Last Friday Kennedy's Preschool went to the Pumpkin Patch and I got to go along! I went last year too! It was too fun! So enjoy the photos!!!!!