Well, this was such a hit that I am going back and doing some questions me missed! Ready!??!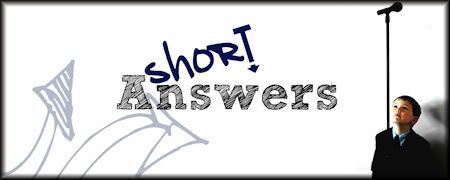 What year were you born?
Kennedy:
11
Why do people wear deodorant?
Kennedy:
So it can make your arms smooth.
What would you buy if you had a million dollars?
Kennedy
: I would buy , um...um...I would buy 60 markers.
Me: Anything else?
Kennedy
: no.
What is a president?
Kennedy
: um...it goes out and talks for you and some people can be presidents. That's all I know about presidents.
Where would you like to take your family on vacation someday?
Kennedy:
to America
Ok, so apparently we weren't so into the questions today! ;)
Enjoy your weekend everyone!!!!